ANTIQUES, COLLECTIBLES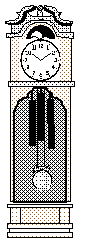 BOWLING TROPHY COLLECTION
About 16 bowling trophies from 1970's to 1980's, $35
BOY SCOUTS TRIBE OF MIC-O-SAY DANCE OUTFIT
Heart of America Council of Boy Scouts of America hand made Mic-O-Say brave and warrior cloth headband with 2 pheasant feathers, yarn neckband, wool loin cloth with applied sparkles for sun and moon, 2 leather ankleband bells, hand made by me late 1950's for Boy Scout Camp n/k/a H. Roe Bartel Scout Reservation, Osceola, Missouri, $150

CAMERA COLLECTION
Vivitar 283 flash attachment, auto thyristor with box; Canon 55-135mm f3.5 lens with hard case; Vivitar 75-205mm f3.8 lens, close focusing auto zoom with hard case; Bushnell 200mm f3.5 lens with soft case with box; Bushnell 55-135mm f3.5 lens to fit Nikon camera body; Cosmos CF auto teleplus 2x adapter with hard case; Canon filter 58mm with plastic case with box; Canon cable release with box; used, $600
CARVED TABLE
Mahogany wood, hand carved apron and legs, hand carved classical scene top, removable glass top, 31 inch x 23 inch x 20 inch high, circa 1940, $250
CHILD MUSIC RECORDS
13 records, 6 Golden Records - Man on the Flying Trapeze part 1/Man on the Flying Trapeze part 2, Happy Man's Dance/Happy Man and His Dump Truck Bummpity Bumpity-Bump Truck, Polka Dottie's Garden Story/Polka Dottie's Garden Song, Mr. Mickey Mouse/ Mickey's New Car, Donald Duck Firechief/Donald Duck Song, Second Star to the Right/March of the Lost Boys; 4 Cricket Records - Twinkle Twinkle Little Star/Alphabet Zoo, Mary Had a Little Lamb/Little White Duck, Pop Goes the Weasel/Trip to the Circus, 3 Little Pigs/3 Little Kittens; 2 Star-Bright Classics - Old McDonald part 1/Old McDonald part 2, Nursery Lullabies part 1/Nursery Lullabies part 2; 1 Peter Pan Records - Mary Had a Little Lamb, Twinkle Twinkle Little Star, Sing a Song of Sixpence/Lullaby and Good Night, circa 1950, $40

CHINESE CHINA FOLDING BAR, FOLDING CABINET
Hand made, hand carved, hand stained and painted, hinged top folds up, internal hinged top folds out, 4 doors fold out, removable legs, one 30 inch x 15 1/2 inch x 32 inch high, one 36 inch x 18 inch x 36 inch high, imported from China in 1970's, $600 each
CHINESE CHINA STORAGE CHESTS
Hand made, hand carved, hand stained and painted, hinged top, removable legs, internal tray, various sizes from 26 inch x 12 1/2 inch x 11 inch high to 39 inch x 21 inch x 22 inch high, imported from China in 1970's, $300 each,
COMMODE TABLE
Wood with veneer finish and carving and scrolls, back is finished, inset tan carved marble in top, brass handles, 36 inch x 12 inch x 29 inch high, purchase receipt $100, circa 1980, $100
CONSOLE TELEVISION
Bendix Aviation Corporation, model #21T3, black and white picture tube, wood console with sliding drawer, removable glass top, 24 inch x 22 inch x 37 inch high, circa 1951, not working, $195
COUCH/SOFA/SECTIONAL
retro style, 3 pieces with 2 straight pieces with arms on 1 end and 1 90 degree curved piece with no arms, newly reupholstered in soft pastel striped colors, purchased new in 1955 from Sears Roebuck and Company, new condition, circa 1955, located in Florida, $2500




ENGLISH SILVERWARE
brown hard hinged box, 1 lock, label says Kendall & Son, jewelers and silversmiths, 5 Wood Street, Stratford on Avon, silver, 6 spoons, black ball on handles, 2 hallmarks on backs of handles, 1 double spoon, 2 hallmarks on back of handle, circa ?, $64
EXECUTIVE DESK AND CREDENZA
Litton Parallel, solid wood body with drawers, wood legs, wood grain top, desk top 72 inch x 36 inch, credenza top 66 inch x 19 inch, made in Canada, purchase price in 1974 was $1,500, $400
FLOOR LAMP

turned pine with round shelf and round base, original fixture and wires, rollers, circa 1930, located in Florida, $350

FULL SIZE BED

Mahogany wood head board, foot board, head board 57 inch x 37 inch high, foot board 57 inch x 23 inch high, no frame, circa 1947, $60

GAMBLER'S DIGEST 1981 SECOND EDITION
by Clement McQuaid, published by DBI Books, Inc., paperback, 320 pages, used, $5
GAS STOVE
Tappan deluxe, white enamel, chrome trim, 4 burner, oven, broiler, clock on top panel, 2 side storage cabinets under burner controls, 40 inches wide x 28 inches deep x 45 inches tall, original instructions, c1940, $450
GENERAL ELECTRIC CLOCK RADIO
Model C-403B, white, clock with alarm, AM radio, safety sticker on back, model sticker on bottom, working condition, circa 1950, used, $23
HUMIDOR FOR CIGARETTES, CIGARS, OR PIPES
walnut, copper lined cabinet with door and legs, stands on floor, refinished, American, circa 1910, $195

INDIAN HEAD PENNY CUFF LINK AND TIE TACK
1896, 1907, 1908, coins not altered in mountings, circa 1950, $44
INDIAN INDIA FOLDING DESK, FOLDING SECRETARY
Hand made, hand carved, hand stained, teak wood, writing surface folds out, 4 drawers, 1 cabinet, 4 internal drawers, 3 internal cubby holes, removable glass top, 36 inch x 19 inch x 44 inch high, imported from India in 1970's, $600
INDIAN INDIA STACKING TABLES, NESTING TABLES
Hand made, hand carved, hand stained, teak wood, 4 tables, smallest table has drawer, removable glass top, 21 inch x 14 inch x 21 inch high, imported from India in 1970's, $275
INDIAN TIE CHAIN
turquoise stone on silver crossed arrows, indian markings on clasp, circa 1910, $44

LAW FOR THE HORSE BREEDER
by Kenneth A. Wood B.S.J.D., 1981, reference book for professionals, equine breeders of show and race horses, students of horse business covering legal and tax aspect of breeding, showing, racing horses, photo copy, 580 pages, $18
MARATHON POWER TRACK TREADMILL
Fitness Industries Model 600 Serial #6-247, exotic wood body, canvas material tread belt over rollers,1 hp motor, speed 3 mph - 6 mph (speed adjustment not working), distance counter (not working), treadmill area 17 inches x 47 inches, floor area 27 1/2 inches x 67 1/2 inches, weight 165 lbs, instructions, packing slip, made in USA, circa 1965, used, $100
MINOX CAMERA COLLECTION
Minox C camera in black case with instructions; Minox flash attachment in brown case, used, $335
MOROCCO CARPET RUG
beige back ground, medium brown, dark brown, dark red design, 93 inches x 66 inches, original label on back, never walked on always hung on wall, purchased in Morocco in 1979, $495
ORIENTAL LAMP
hand made ceramic base with multi colored glass flower and hummingbird with separate back light in base, new shade, circa 1970, located in Florida, $175

PERU TAPESTRY
off white back ground, black design, 71 inches x 47 inches, mounted on wood frame for wall hanging, purchased in Peru in 1981, $225
POND YACHT
all hand made, high quality workmanship, wood hull, deck, mast, lead keel, brass screws deck to hull, removeable hatch on deck, sail rigging on mast, coiled rope laying on deck, hand made marine plywood varnished stand, height including stand 41 in, length 37 in, width 6 in, not quite finished, needs varnish on deck and hull and needs sails, built by my father in Boy Scouts, includes my father's hand drawn and hand written plans for construction, completion of yacht, sales, circa 1935, $550

POOL TABLE
made by Frederick-Willys, Farmington, Minnesota, model 6120, serial number 07106, 8 foot, oak wood, green felt, leather pockets, with balls, rack, cover, c1975, $900
ROYAL ELK BRONZE STATUE
Head of the Herd by Carl Wagner, life like original limited edition bronze statue of royal elk antlers, head, neck, commonly known as 7 by 7 antlers, on 9 in by 9 in wood base, width 14 in, depth 18 in, height 18 in, weight 30 lbs, front plaque states Head of the Herd by Carl Wagner, rear raised inscription states Carl Wagner, 36/50, 1985, only 7 by 7 antlers done by special commission, all others were 6 by 6 antlers, $1900

SINK AND CABINET
Constructed of wood grain covered wood with Formica top, sink mounted and plumbed, 2 drawers, 2 cabinets, trash door in cabinet, 42 inch x 18 inch x 40 inch high, $130
TUNTURI ROWING MACHINE
Model #RM066794, lays on floor for use, stands upright for storage, adjustable tension, tool, 44 pounds, 54 inches x 30 inches, made in Finland, circa 1981, seldom used, $150
VINYL RECORD COLLECTION
33 rpm, 78 rpm, vinyl records, all in album covers, some multiple albums in album covers, some unopened in plastic, most classical music, big band music, $45
CONDITIONS OF SALE - Items are sold with no warranty express or implied. Your purchase can be contingent upon inspection and satisfaction that it is as pictured, described, and represented with 3 day inspection privilege. Payment can be by check, money order or Paypal. If payment by check allow 14 days for shipping. If payment by money order or Paypal shipping immediately. Shipping and insurance for heavier or larger items may be more than chart on Paypal.